Dear Students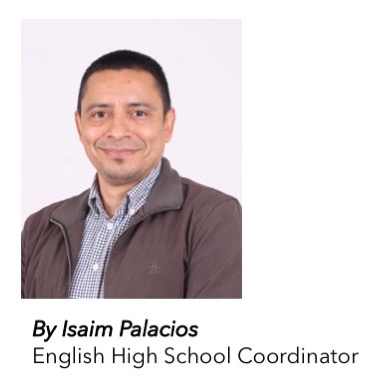 I remember the very first time I walked in the campus of Colegio Montano on January of 2006. It was a moment of transition for me, a moment of change. I did not know exactly everything that I would face. But, I was ready for the challange. 
Now 15 years later, I feel the same way I did that very first day when I entered our beautiful campus. 
Our present situation has caused me to feel uncertain with some of the questions that are on my mind, but I am sure we will find the answers, as we have always done. This is a new challange for everyone of us and we are in this together.
Students I want you to know: 
1.    You matter, and I miss you.  I think and miss you daily. The memories of your smiles, stories, and antics bring me joy through this situation. I will do my best to continue to support you and your family as we continue through uncharted territory. 
2.    Stay Safe.  School is important but so is your health. No matter what happens this year, be proud of yourself, your resilience, and your ability to adapt to extreme circumstances.  I am proud of each and every one of you. 
3.    Be kind to your family.  Eventhough, I miss the opportunity to be with you.  It is a great moment for you to learn with your family—learn some family history with a photo album, believe me, Netflix will come out short with some of the stories you will hear from some family members. Close gaps and build stronger bonds with your family.
4.    Find ways to make a difference.  It's easy to feel helpless in situations like this, but we can make small differences. There are so many ways technology can be used as a tool to lift people up. Please call or text someone (a friend, your grandparent, or a cousin) to say hi. Knowing people are out there thinking of them can make the difference in the world.
5.      I will be here when you get back.  Students are my purpose, so I feel a little lost without you.  I'm here for you.  We have overcome many obstacles and this too shall pass.  Until it's safe enough to be back in the classroom, I will be ready to pick up right were we left off!!!